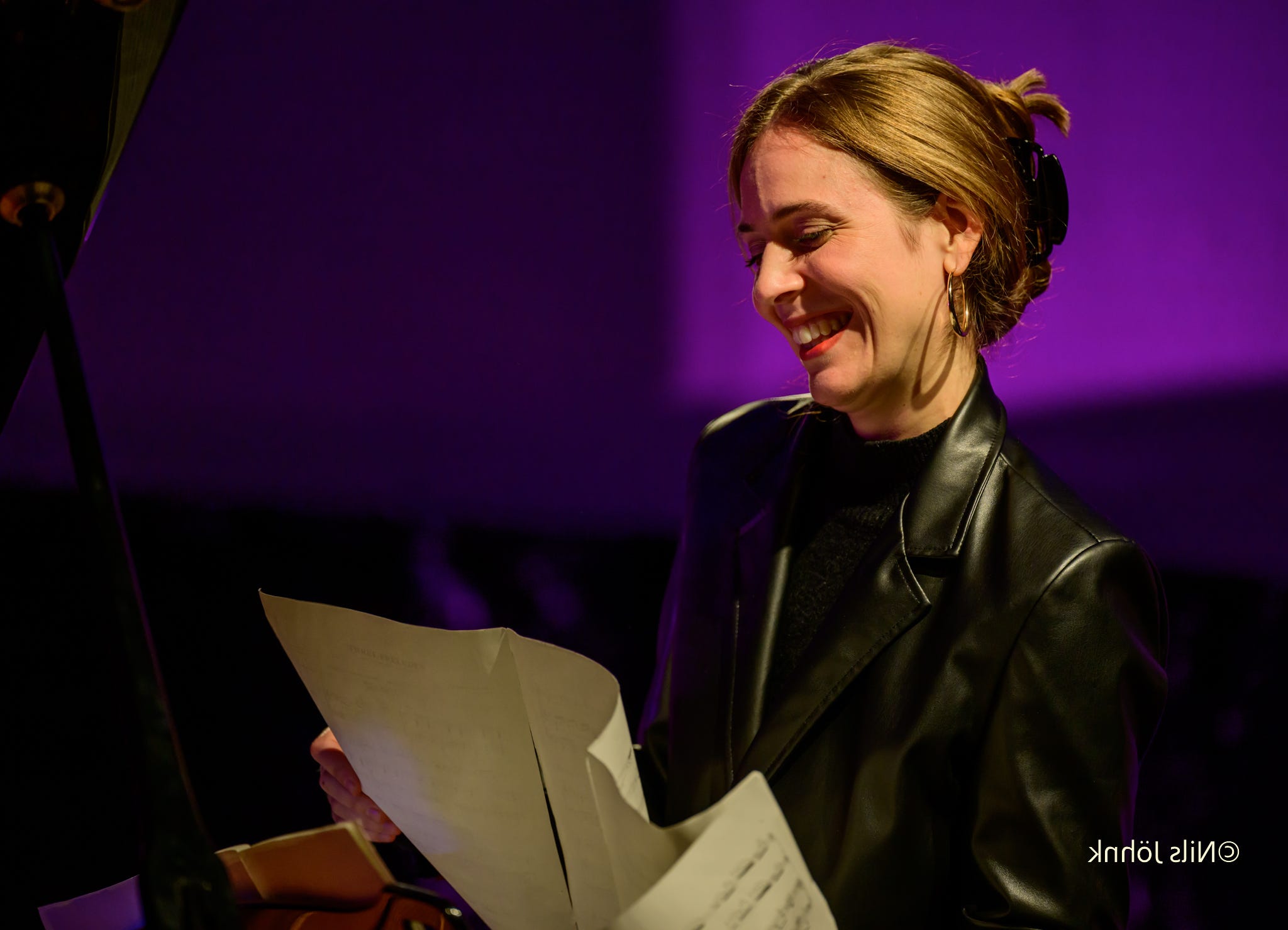 about
Die junge Pianistin und Sängerin Sophia Oster wurde 1993 in Ludwigsburg geboren und erhielt im Alter von sieben Jahren ihren ersten Klavierunterricht bei der Ungarin Csilla Engmann.
Sie ist mehrfache Preisträgerin des Musikwettbewerbs "Jugend musiziert, sowie des Stuttgarter "Matthaes-Klavierwettbewerb" und des Tonkünstlerverbandes.
Nach einer zehnjährigen klassischen Ausbildung begann sie sich mehr und mehr in Richtung Jazz zu bewegen und erhielt wichtige künstlerische Impulse und Anregungen von Paul Schwarz.
Von 2016-2021 studierte sie Jazzklavier und -gesang an der Hochschule für Musik und Theater in Hamburg bei Buggy Braune und Ken Norris und nahm Unterricht bei international renommierten Jazzmusikerin wie Dena Derose, Chris Cheek und Bill Lohr.
2018 war sie die erste Stipendiatin aus dem Bereich Jazz der Hamburger Franz-Wirth- Gedächtnis-Stiftung.
Sie ist eine der vielversprechenden Neuerscheinungen in der deutschen Jazzszene und ist regelmäßig mit verschiedensten Projekten zu hören und stand schon mit Größen wie Nils Landgren, Adrian Cox und Jorge Rossy auf einer Bühne.
Mit ihrer Band, dem Sophia Oster Quintett, nahm sie kürzlich ihr Debütalbum "Jubilation" auf.

The young pianist and singer Sophia Oster was born in Ludwigsburg in 1993 and received her first piano lessons at the age of seven from the Hungarian Csilla Engmann.
She is a multiple prize winner of the music competition "Jugend musiziert", as well as the Stuttgart "Matthaes Piano Competition" and the Tonkünstlerverband.
After a ten-year classical education, she began to move more and more in the direction of jazz and received important artistic impulses and suggestions from Paul Schwarz.
From 2016-2021 she studied jazz piano and singing at the Hochschule für Musik und Theater in Hamburg with Buggy Braune and Ken Norris and took lessons with internationally renowned jazz musicians such as Dena Derose, Chris Cheek and Bill Lohr.
In 2018, she was the first scholarship recipient from the jazz section of the Franz Wirth Memorial Foundation in Hamburg.
She is one of the promising newcomers in the German jazz scene and can be heard regularly with a wide variety of projects and has shared a stage with greats such as Nils Landgren, Adrian Cox and Jorge Rossy.
With her band, the Sophia Oster Quintet, she recently recorded her debut album "Jubilation".